Goodbye winter…Hello Spring!  Who's ready for birds chirping, green grass, warm sunshine, beautiful blooming flowers and flip-flops kind of weather?  This girl!
Mini sessions are a great way to shed those winter blues and get outside with the family. Along with some pictures of you busting out your best happy dance, snuggling up with your loved ones or just plain out to capture this season of your life.  I love mini sessions because they allow me to serve families who may not have the time or budget for a full session.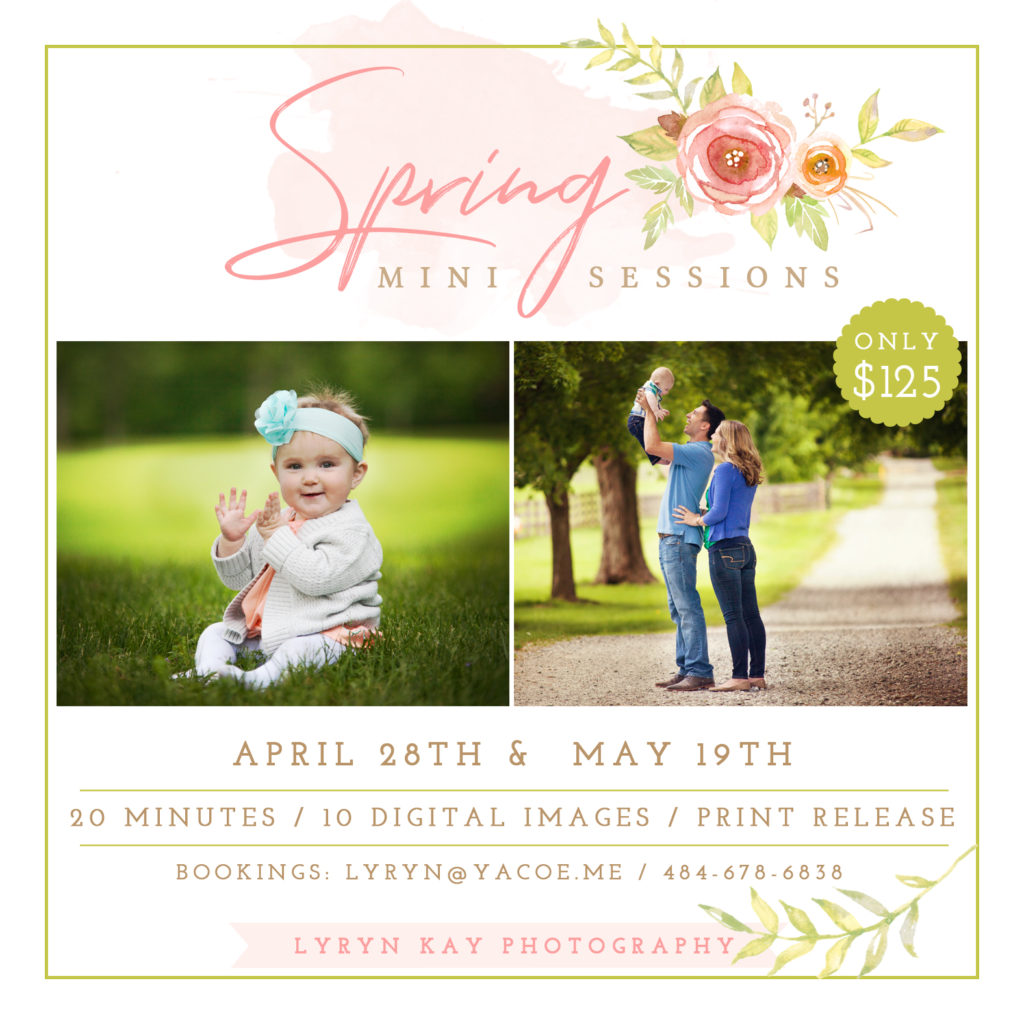 Session times available on April 28th and May 19th. The sessions are only $125 for a 20-minute session, 10 hi-res edited images, Online Viewing Gallery and Print Release.
Spots are limited and session times are booked on a first come, first served basis.  Contact me today to book your session!
Make sure to check back Friday!
I am feeling SO enthusiastic about spring that I feel a giveaway coming on!