I am feeling SO enthusiastic about spring that I feel a giveaway coming on!  I just love giving back!  Do you or someone you know REALLY need to update their family photos?! Are you looking for something quick and easy for your family and a mini-session giveaway sounds perfect? Then this is just for you!
Here's what you need to know: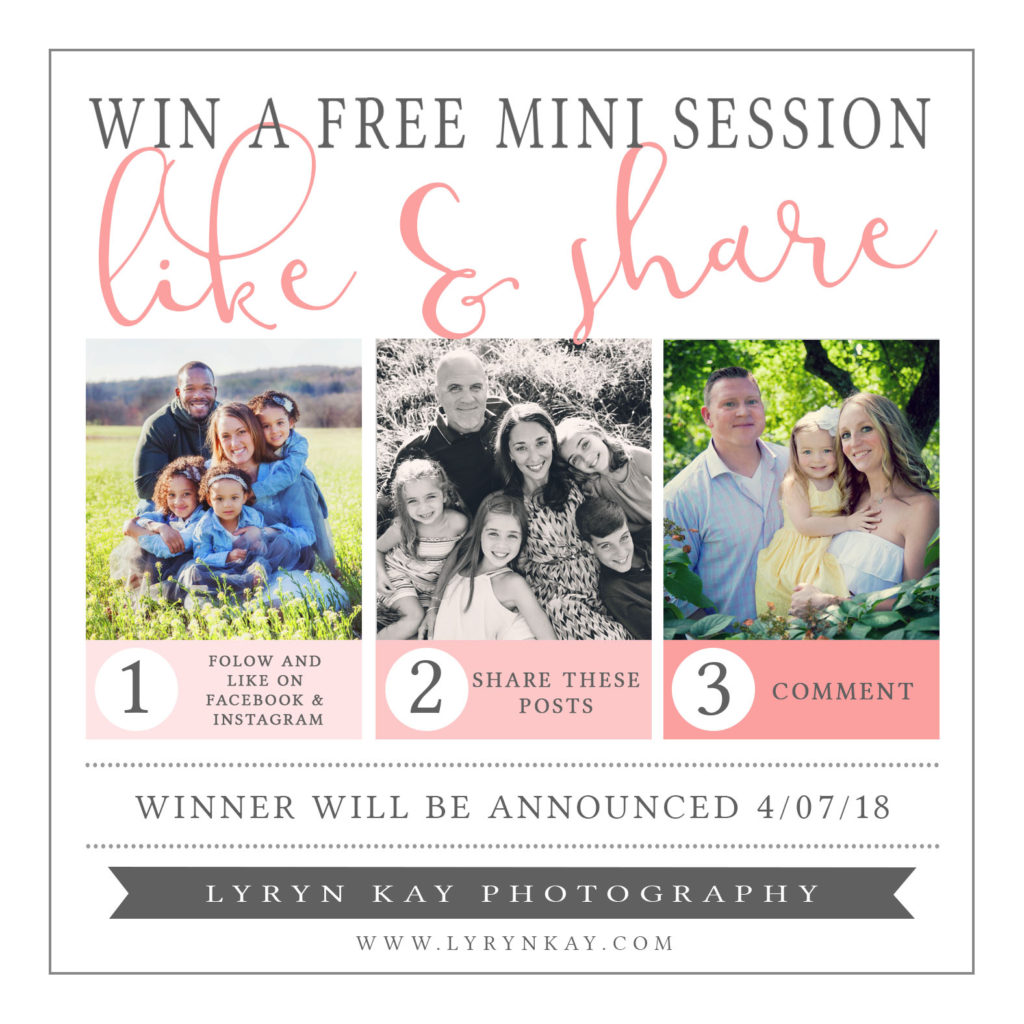 Four separate ways to enter to win per person, be sure to post a comment for each step to receive each entry submitted.
COMMENT below: Tell me why you would like to win this session or better yet nominate someone you believe is most deserving of this giveaway.
SHARE this blog post or share my Facebook Spring Mini post, leave a separate comment letting me know.
FOLLOW LyrynKayPhotography on Instagram, leave a separate comment letting me know
FOLLOW Lyryn Kay Photography on Facebook, leave a separate comment letting me know
Contest closes on March 31st, 2017 at 11:59pm EST. Winner will be announced on Saturday, April 7th, 2018.
Good Luck to everyone!
Attention loyal clients and followers: I am so grateful that so many of you found me through the Mainline Parent Group when they published my fundraiser last fall.   Since then, so many of my clients have come from there so I thought I would share this with you in the hopes to get your vote for the 2018 Love Awards. If you wouldn't mind taking a couple minutes and sharing, that would be so wonderful! Just click "Share Your Love".
Below is a quick reference so that you can fill out your vote quickly and easily.  It would mean so much and once done, comment below to let me know you voted so I can send you a little thank you!
Organization Name: Lyryn Kay Photography
Organization Website: http://lyrynkay.com/
Organization Location/Neighborhood: Chester County