Congrats! Before you jump in the craziness of the planning please, take a moment in this so special time in your lives. And if you want to remember this special engagement time, there is no better than document it with beautiful imagery! You can call it engagement photo session, pre-wedding session, couples session… You can name it whatever you want, this is the perfect time to document this special event in your lives.
There's no better way to do it than to have a romantic engagement photo session. If you think it's not for you both and you don't want to be one of those couples who post a thousand photos on social media of every single detail of their engagement, I can tell you… You don't have to be one of those couples. Engagement photo sessions are done for just you and your next spouse, not the rest of the world. You'll have this beautiful  imagery to look at for the rest of your life. This moment and imagery will mark the beginning of a lifelong journey and that's all that matters.
And if you're still not decided, I would like to share with you seven more reasons to call up a photographer and set up your engagement photo session.
The Chance to Connect with Your Photographer

Your wedding photographer will be with you at every moment on your wedding day, so it's important that you get to know well  your photographer– your photographer will be capturing special memories that will last a lifetime! An engagement session is the perfect way to connect with your photographer, and ensures that you are happy with the way that photographer work before the big day. The session also gives the photographer an idea of the style of photography that you would like to achieve by getting to know your likes and dislikes, and your personalities.

An Opportunity to Get Comfortable in Front of Camera
This is also a great time to test out any poses or outfits you might have seen or which angles you like the best in front of the camera. Grooms usually are more camera-shy, but almost always end up feeling quite comfortable towards the end of the session. And getting dressed up can be a nice break from wedding planning!
Collateral from Your Wedding Website to Gifts
There are so many opportunities to use all these amazing professional photos you now have. Framed photos for the soon-to-be in-laws, your wedding website, Save the date cards, displayed at your wedding reception or even a wedding day guest book. Just a little bit of imagination and your beautiful engagement photos will be displayed in the most beautiful way!
Memories at a Special Place
A good tip for both you is to choose a location that is comfortable, and is a meaningful reflection of your personality. This add a personal touch to the photos, and showcases them in a relaxed environment, that is a true reflection of their personality as a couple.
Enjoy Just Being Engaged Before Wedding Planning Takes Over
The engagement is a part of the wedding story and this very special time in your life. Wedding planning can feel overwhelming at times and takes a lot of energy. It's important to take time to appreciate each other and enjoy this beautiful and special time before the wedding day.
Combine It with Your Hair and Makeup Trial
Not only are engagement photos a great opportunity to get to know your photographer but if you time it right, it's the perfect chance to have your hair and makeup trial.
An engagement session is the perfect excuse to trial your hair and make-up. Wedding make-up tends to be heavier for photos, so this is a good opportunity to see how it would appear in the final images. And once the photos arrive, you can then determine if you want any major tweaks or not.

It will give you a chance to reconnect
Yes!!! You are engaged!!! But have you had a thoughts on how much of your time has been taken away from you both since you said Yes? Wedding planning, booking vendors and seeing family and friends and celebrating your engagement with them and much much more… And then you suddenly might start feeling you haven't got a moment alone together. Taking a little bit of time together is very good for you both and your relationship. It is a very special time to see when couple relax, smiling, hugging each other and remember why they said Yes. Engagement sessions are really romantic, fun and filled with pure moments.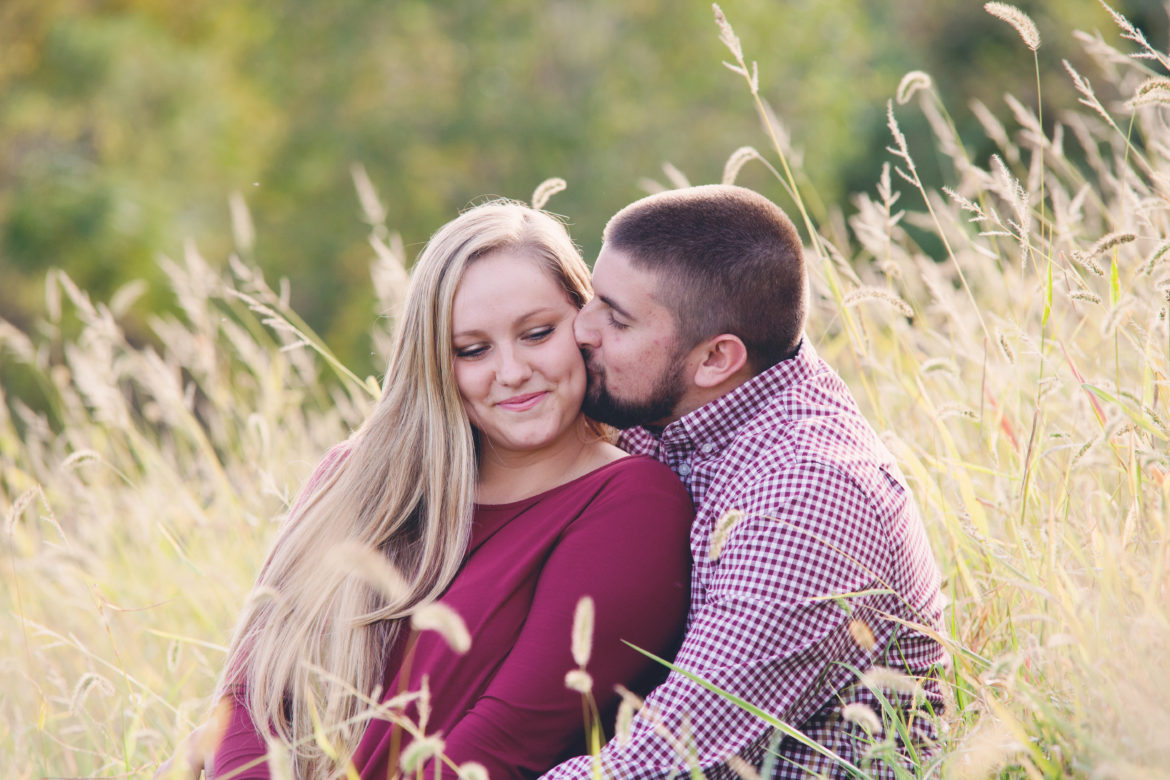 THINK ABOUT IT, YOU WON'T EVER HAVE THESE SPECIAL MOMENTS AGAIN!