I have been closely monitoring COVID-19 developments within each of our communities and have now resumed sessions. I am also actively pre-booking future sessions in all areas. As my top priority continues to be health and safety, I have added additional precautions at our sessions to mitigate any risk.
Back to Work outdoors – Safety Guidelines during Covid-19
Until further notice, all sessions will be held outdoors except for newborn sessions.
I will be maintaining 'social distancing' of the recommended 6-10 feet the entire length of the session. Although we will be a few feet away from each other, I assure you that with my guidance and posing cues, we will create beautiful images.
Sessions will be limited to immediate family only and smaller groups with less than 10 people.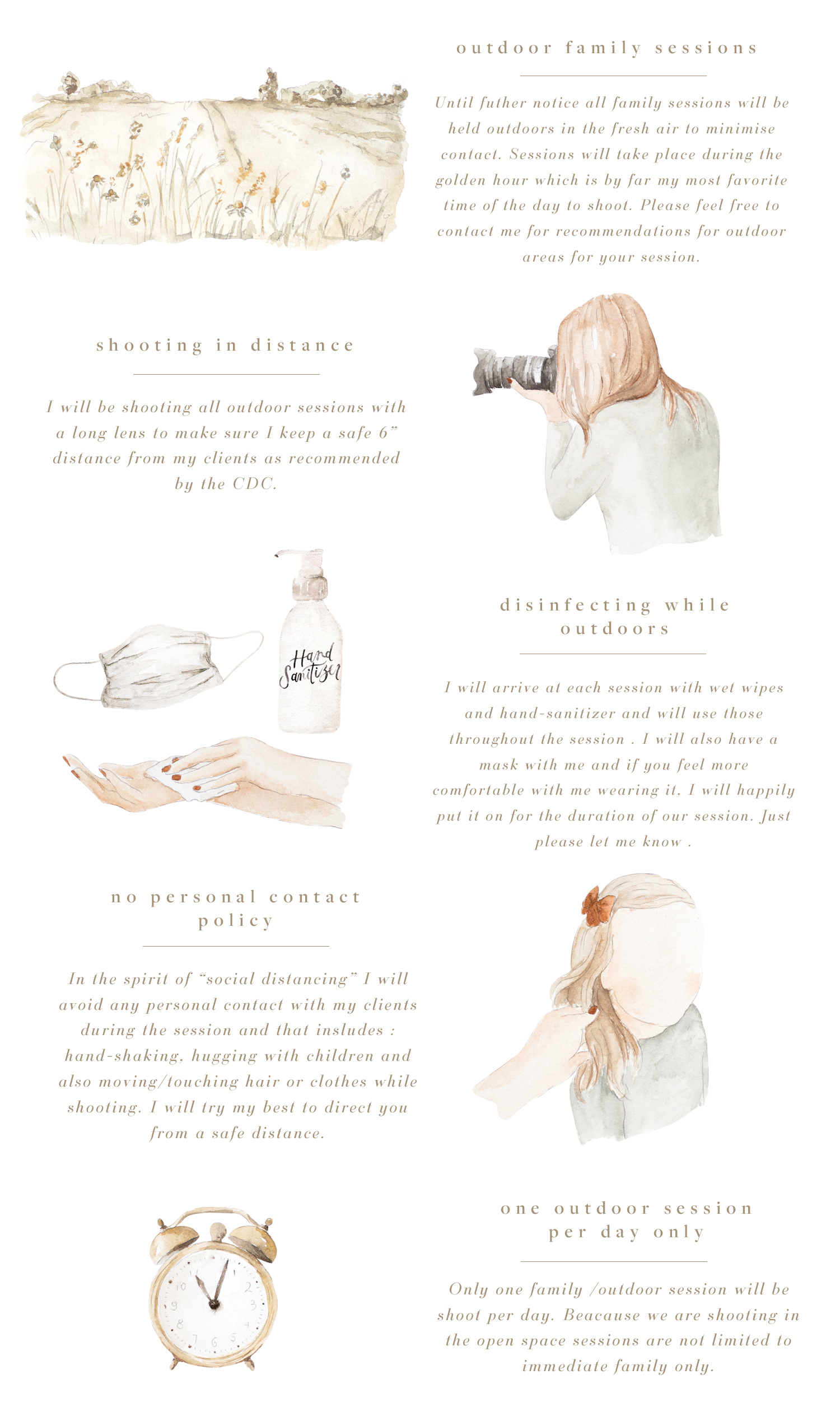 In addition to these guidelines recommended from officials, I will be following these safety and precautions listed below and a very strict sick policy. Your health and safety are my top priority and I want to reassure you that I am taking all precautions and will apply them to my sessions.
Newborn & Maternity - Safety Guidelines during Covid-19
Now more than ever, I feel very fortunate to be providing my clients the convenience of capturing newborn photos in the safe and controlled environment of their own home.  I will only schedule only one newborn session per day which allows me to fully clean and sanitize all props and equipment before each session
Cleaning procedures and policies going forward
I will be sure to take my temperature as well as everyone in my home before leaving to ensure I am 100% for our session. I ask that all clients do the same with those in their house hold to ensure a safe working environment.
My already high standards of hand washing and use of sanitizer throughout the session will be maintained.  If anything, just a little more frequent.
Newborn photography is a workout in itself, so wearing a mask in not ideal.  However, because I want to make you feel as comfortable as possible, I will be wearing a mask upon request.
All props including blankets, wraps, toys and clothing will be washed and thoroughly cleaned in between sessions.
I will only be scheduling ONE session every other day to ensure 48 hours between clients. Until further notice, immediate family members are only allowed to be present during the session.
I will be sure to remove my shoes when I enter your home.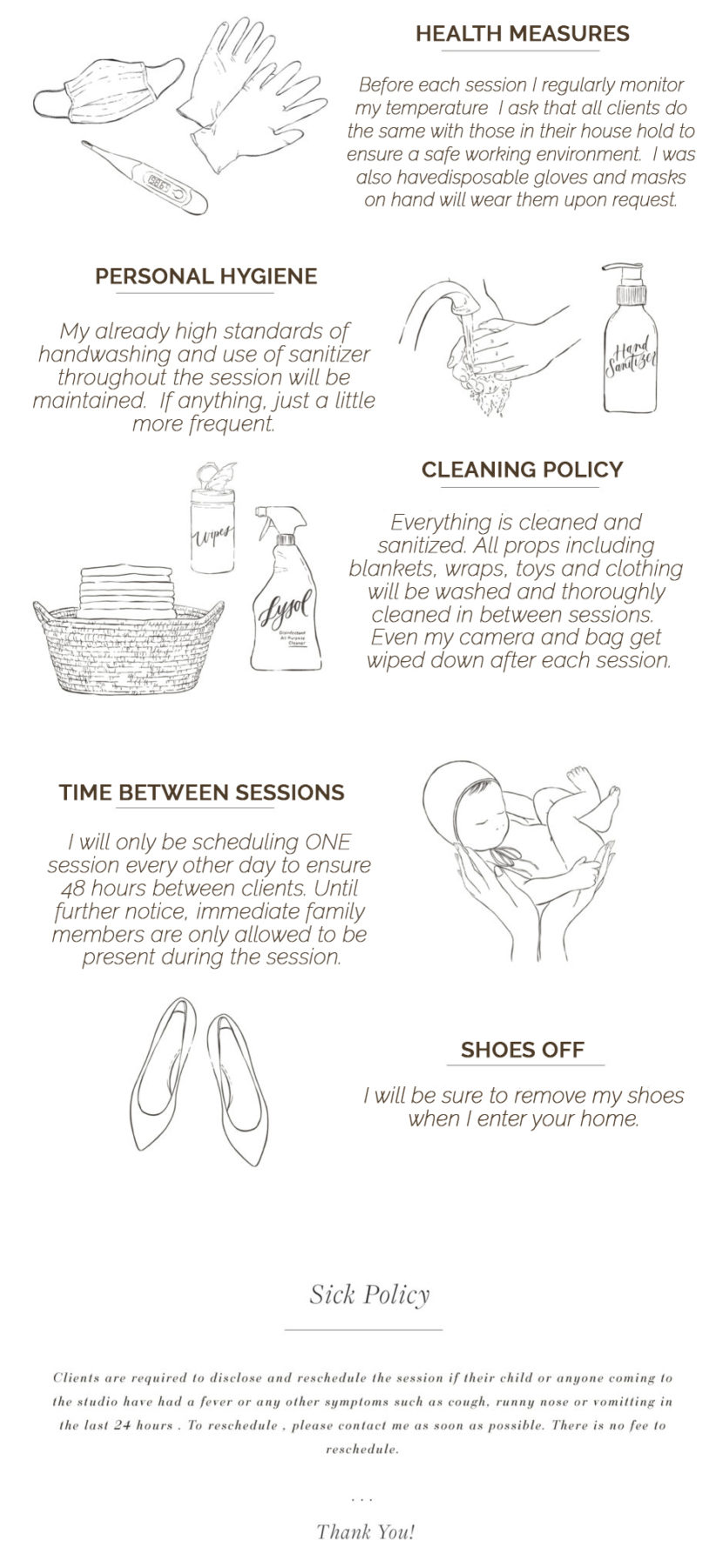 Sick Policy Update
Lyryn Kay Photography will follow a very strict NO-SICK policy. Clients will be required to disclose and reschedule the session if anyone in their family has fever or any other symptoms such a cough, runny nose, vomiting, etc. in the last twenty-four hours.
To reschedule, please contact me as soon as possible 484-678-6838. There is NO fee to reschedule and you will receive priority booking should you need to change your session date due to illness of any kind.